Best Odoo App Development Services

The changing dynamics of the industry demands information On-the-Go. Best way to access information without having any boundary limitations is through Mobile. Smartphones today are filled with large number of applications right from Snooze Alarm to Ordering Food online. As a matter of fact, anything and everything is available on smartphones through relevant Mobile Applications. If one is to search for a specific applications on an Android Play Store or Apple's I-Store, vast number of options are available for different types of categories, be it Healthcare or Restaurants or Book-Reading or Meditation. Many a times, too many options tend to confuse the end-user rather than being a solution to their needs.
In order to stand out in such a crowded app-space, a clarity is required at the developers end to make sure the applications is enlightening lucidly to its users the purpose of its existence. Questions like, What problem the application is solving, Why should one user download the mobile applications, How it needs to represented to the end-user etc. needs to be pondered upon deeply to create a successful Mobile Applications. In a nutshell, a soul soothing Mobile Application is required.
When you are looking for a unique approach to manifest your concept into such soothing Mobile Applications, Bizople's team assists to carve your path to success. Our approach varies with the category one is considering to engage into. Gaming applications such as Candy Crush, Clash of Cans etc. to name a few, will requires consideration of parameters such as Battery consumption, appealing and extremely User Interface while playing the game. On the contrary, a Lifestyle/Dating related application such as Tinder, AroundMe, Text-Free etc., a special emphasis needs to put on parameters like maintaining user privacy and secrecy, Non-misuse of information etc. Whereas for Travel related applications such as Uber, Airbnb, the purpose is very clear – provide a fun-filled and informative experience to its app users.
In the end, the idea is to create a unique approach revolving around Customer's needs. Parameters such as Customer's Why Factor (Motivation behind developing the application), Category the application falls under, Mindset to provide a time-worth experience are important for the application to make an impact in the Market. We, at Bizople assist our Customers with Mobile Application Development in the following area,
Odoo Mobile App For Custom Module
Android App Development
IOS App Development
Cross Platform App Development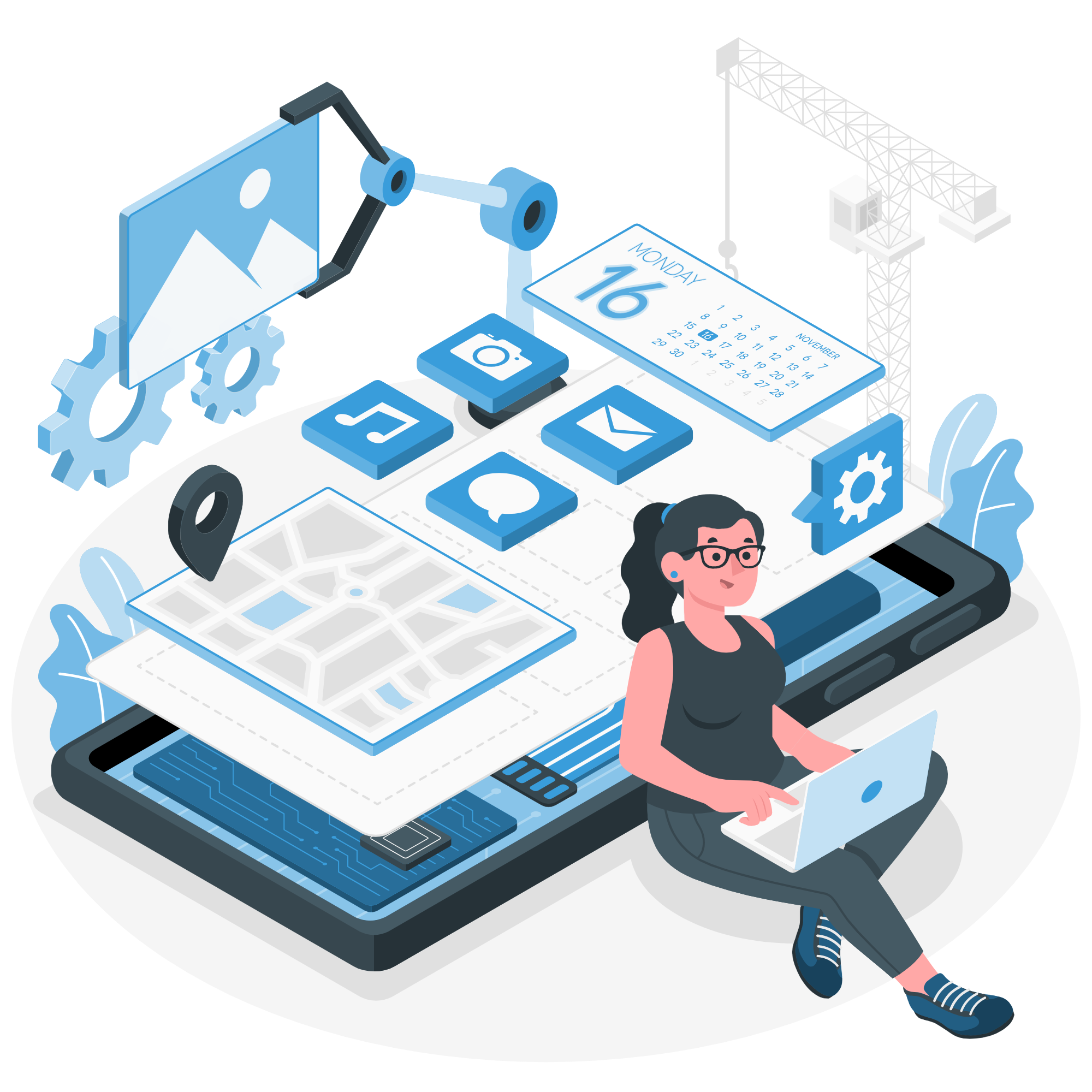 Visualise your data with BI tools of Odoo
Discuss - Get Demo for the ERP with more such features